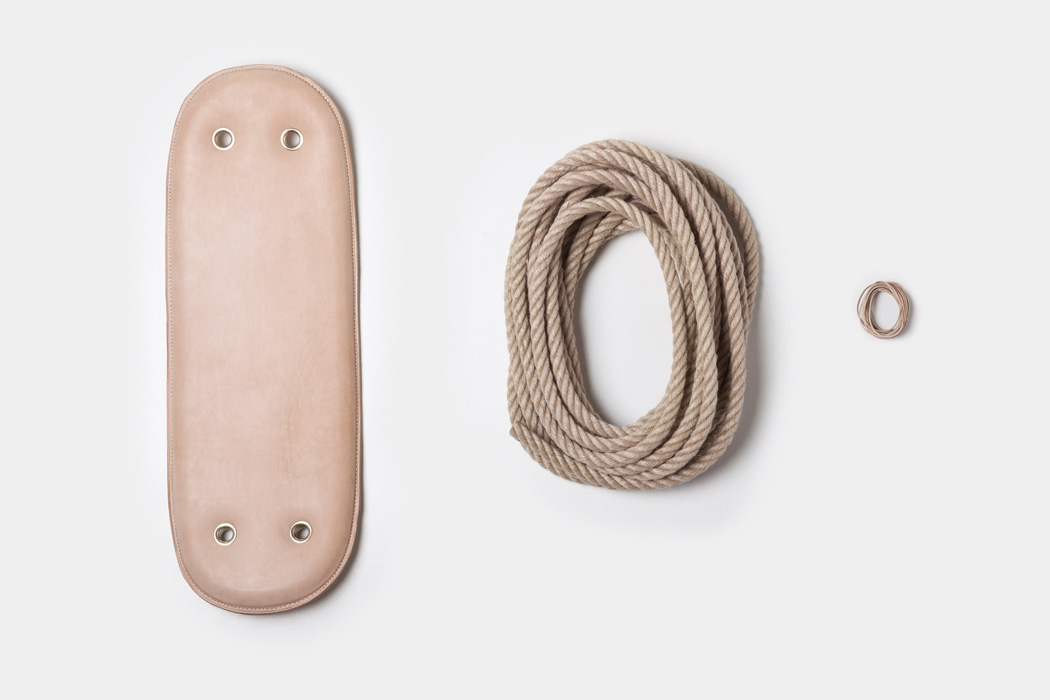 Swing
A swing in the Rossana Orlandi gallery. One of the objects that Jan Plecháč and Henry Wielgus
created for this year's Milan Design Week is a minimalist swing that sets aside everyday problems
in the life of adults in a playful way. XXX brings the nostalgia and airy lightness of childhood into interiors.
The oval shape made of extra quality saddle leather was designed to provide maximum comfort for
its user. Particular attention was paid to the handmade upholstery, which is especially apparent on
the significant circumferential seam. The principle of suspended ropes is very simple - all you need
to do is find the right spot, lean back, swing, and then just blithely dream...
Client Krehky Gallery
Designed by
Jan Plechac&Henry Wielgus
Photo by Kristina Hrabetova